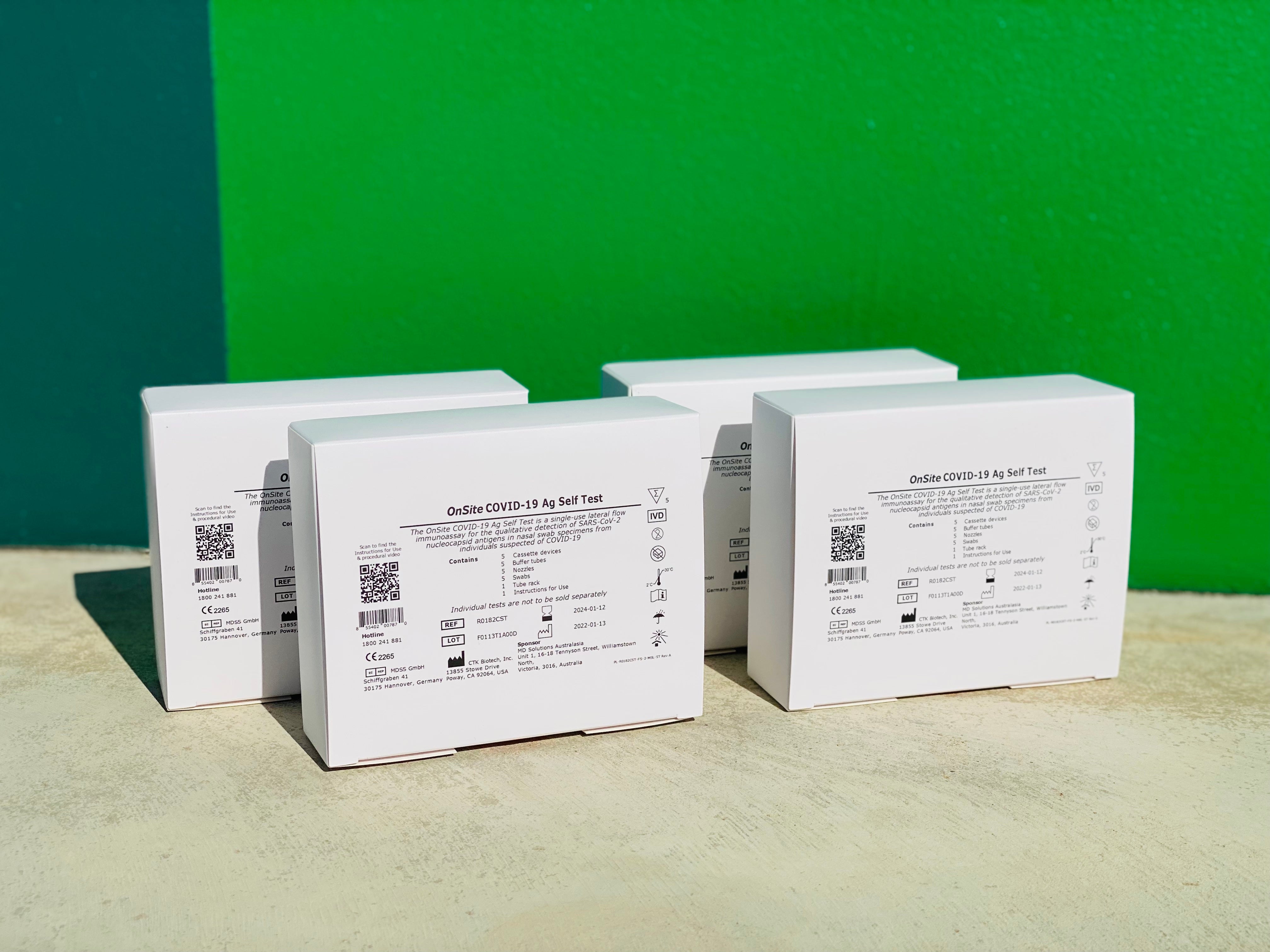 by Leigh Lewis
OnSite Rapid Antigen Tests are IN STOCK
Have you ordered your Rapid Antigen Tests (RAT) yet? They are IN STOCK and ready to ship to you.
The OnSite COVID-19 Ag Self Test (ARTG 332961) is suitable for self-testing and home use.They are manufactured in the USA and have been assessed as having a very high sensitivity of greater than 95% PPA.
You can visit this link to view the test information on the TGA website: https://www.tga.gov.au/covid-19-rapid-antigen-self-tests-are-approved-australia
You can visit our Rapid Tests Collection where you can view further details about the tests, including a  downloadable instruction leaflet and link to the TGA website where you can also view the approval for the tests. Click HERE to visit our webpage for rapid tests.